Log in to your teacher account.

From the home page, click on the blue 'Mini-Writing Festival' button.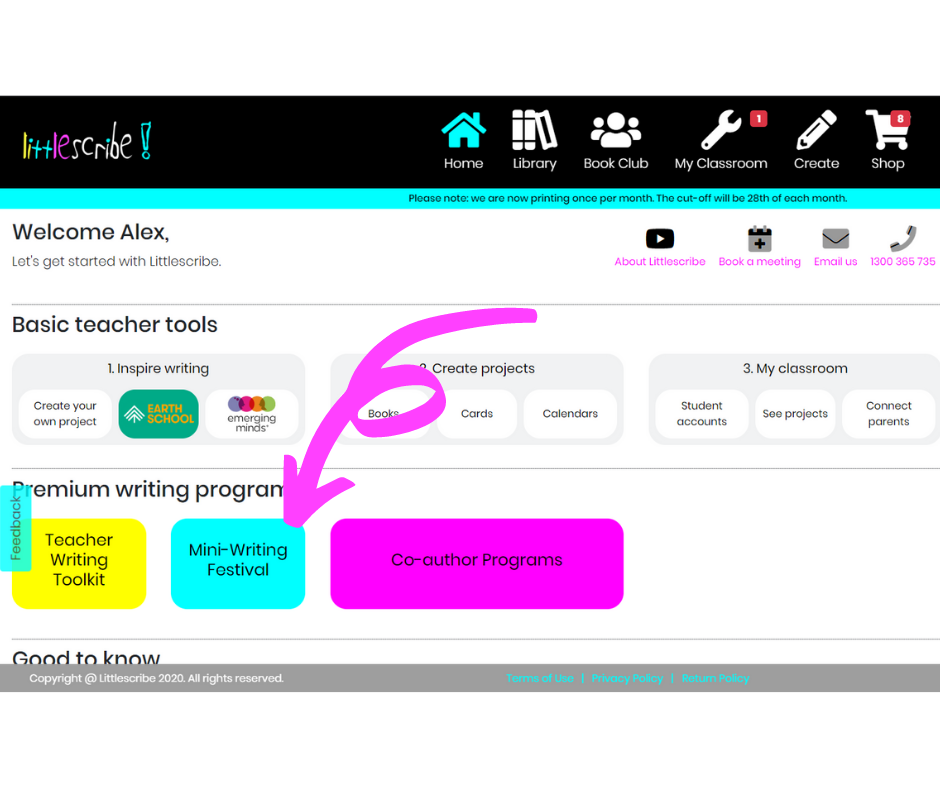 On the next page, click on 'View Festival Program and Resources' and choose the appropriate age group.

At the top of the page, there is a link to an online form for you and your class to complete and submit.

We will aim to ask our authors as many questions as we can in the time given. Please consider your question carefully and only submit one per author, per class.