For each workshop, there are lessons for before, during and after the writing workshop.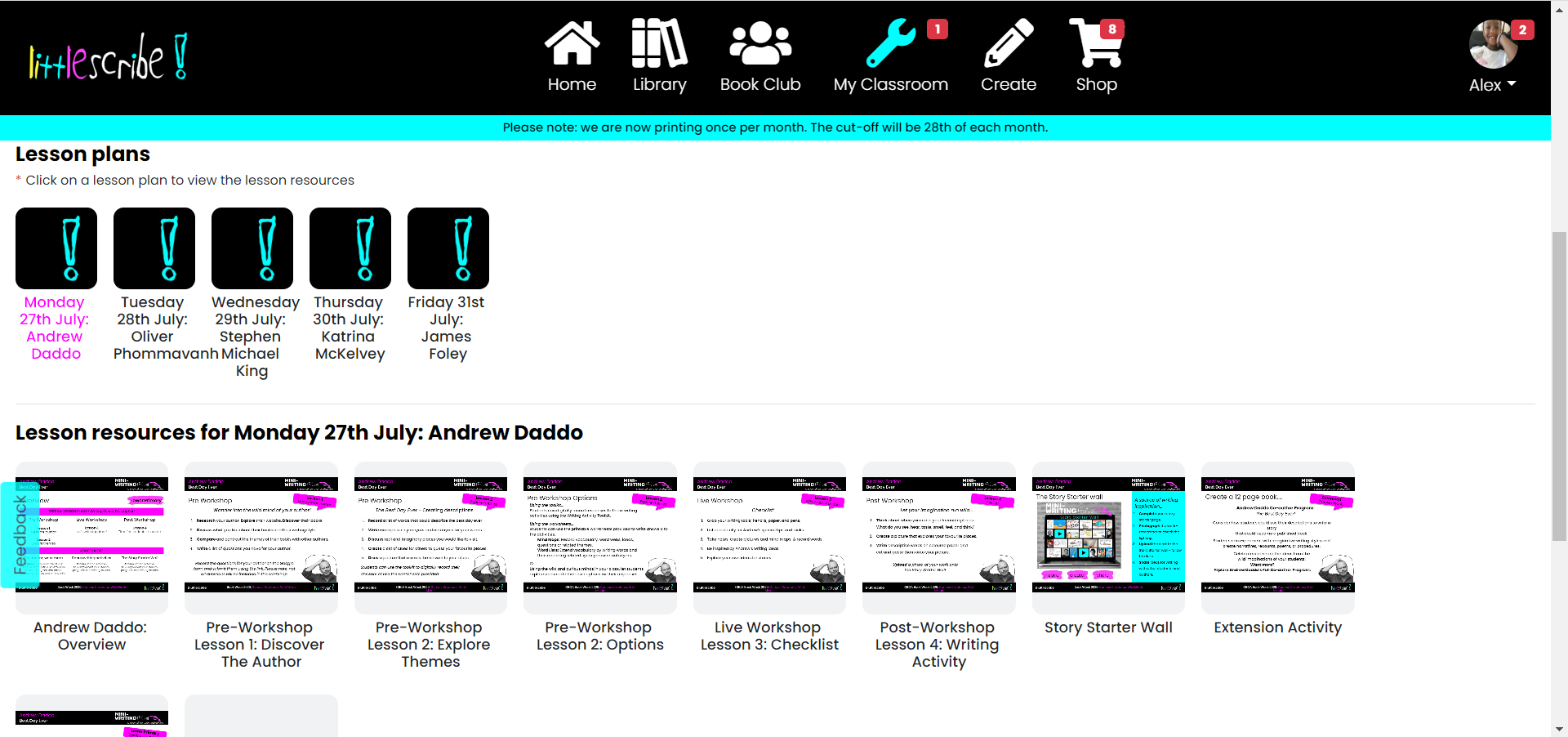 Pre-workshop lessons
There is a series of activities designed to introduce the students to the author and some of their work.
There are activities specific to each workshop, that engage students in vocabulary and language work as well as encouraging them to start thinking about some of the concepts and themes that will be covered in the workshop.
During each workshop
A checklist and tips and advice is provided to prepare students for the interactive workshops.
Remember to bring pencils and paper to each one!
The authors and illustrators will give the students writing and drawing challenge to do during and after the session.
After the workshop lessons and activities
Students are invited to continue the challenge set by each author and to create a piece of writing and/or drawing in response. They are then encouraged to share their work on the Littlescribe Story Starter Wall for people around Australia to read and enjoy.
Teachers can access a series of related writing activities for each workshop that can be assigned to students either digitally or in print, that develop and practice the writing skills taught by the authors.