First, download the iOS app onto your Apple iPhone or iPad and log in using the same details as you use on the desktop platform.
Where to create your iOS project
Once you've logged in click the 'Create' box and then click your project type.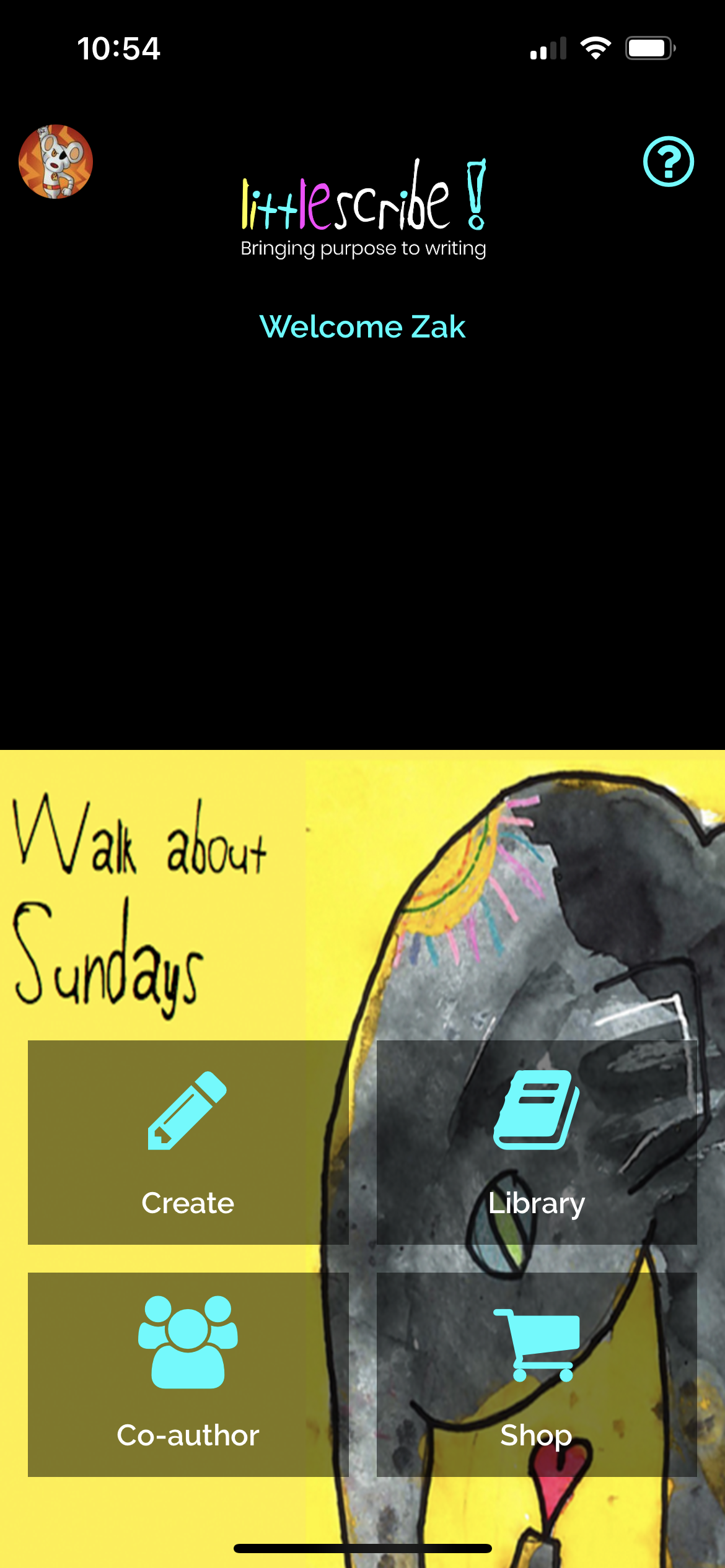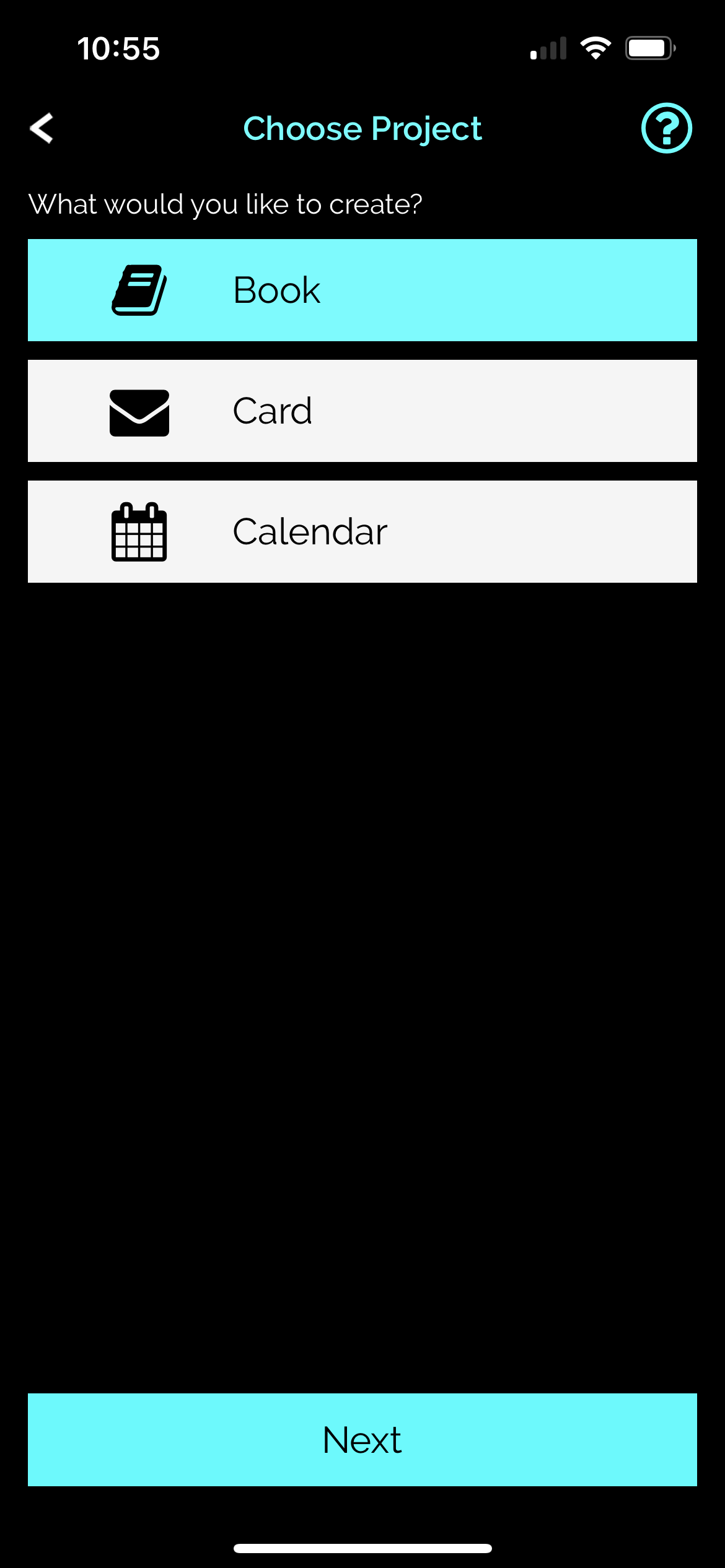 Choose your project options
You can create a free-form digital project by choosing 'Just Me'.
Select 'Co-author' to use Co-author story starter pages to add to your project.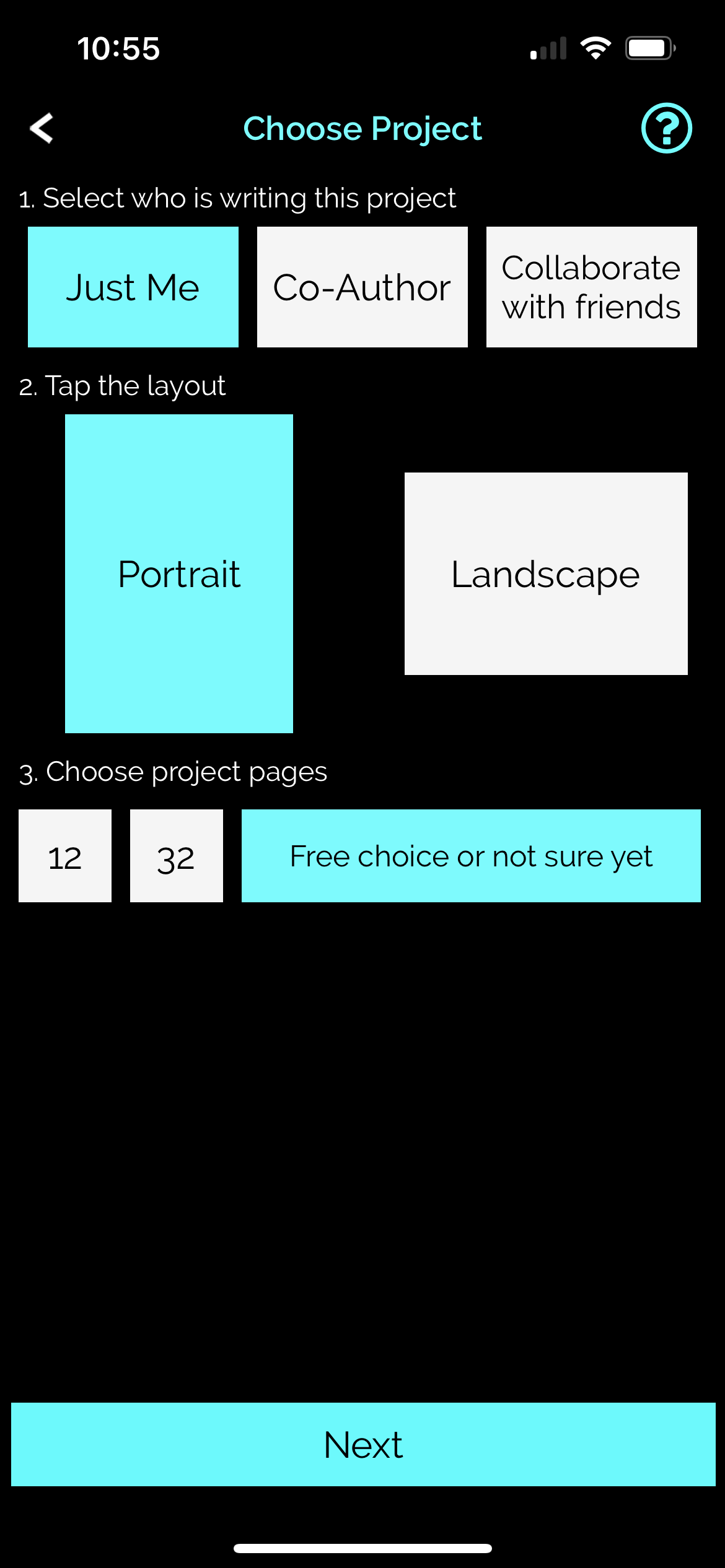 Choose your project orientation (portrait or landscape) depending on what suits your pages.
Adding and editing pages
Click 'Add Page' to insert new pages. You have 3 options:
Take a new photo
Add from gallery
Add a blank page
After adding pages you can edit them to crop the image, rotate and also apply filters.
You can re-order pages by dragging each page to the new location. Hold down the page and then move it.
If you want to save your project and come back to it later, you can save it as a draft.

Preview your project and then close the preview

You can then choose Next and you have 2 options: Save draft or Add to Library.

Choose Save draft and your project will be saved to the server as a draft. This is then available to be continued on any mobile device and also on the web.

To get to your draft project do the following:


Mobile app: On the homepage click Library, then change the drop down to Draft

Web: Click Create icon on toolbar and then View Draft Projects.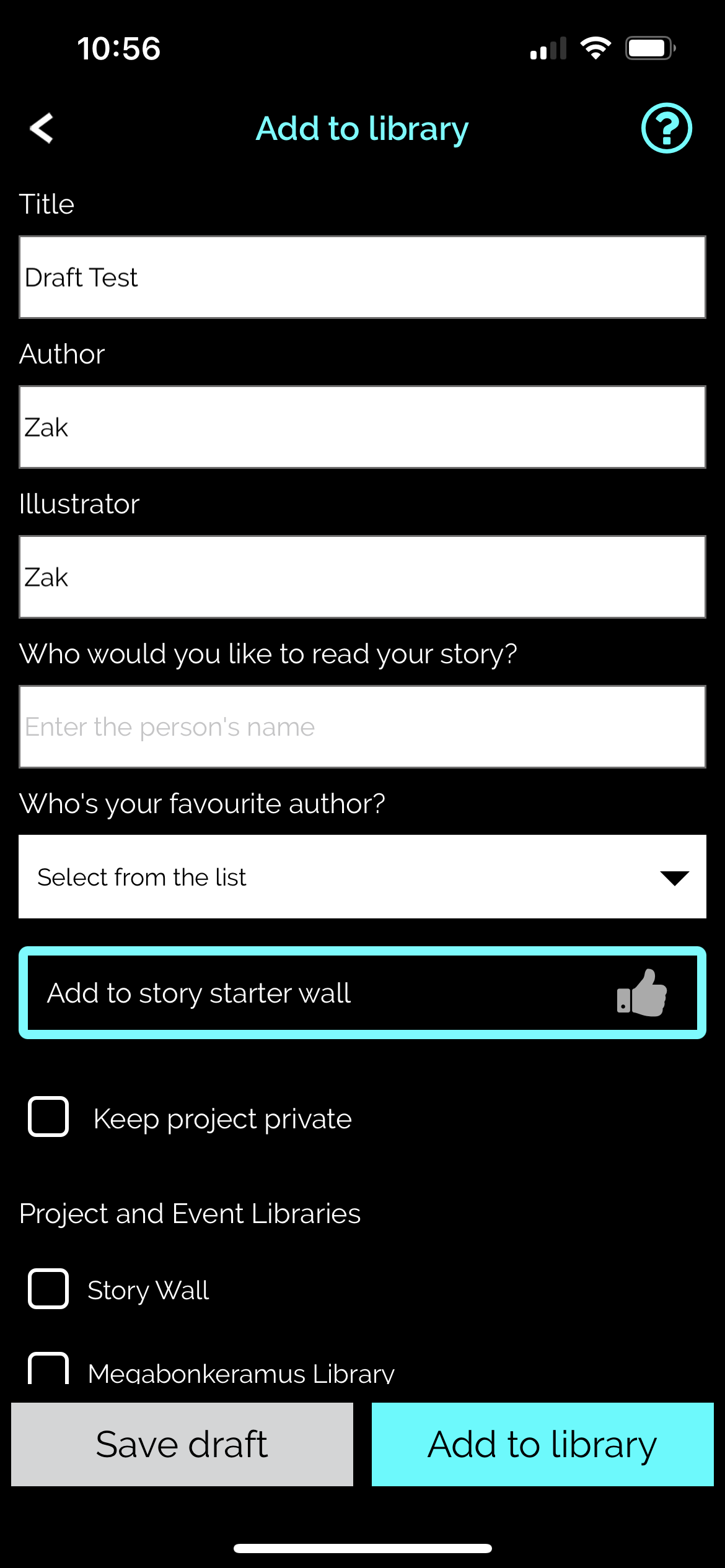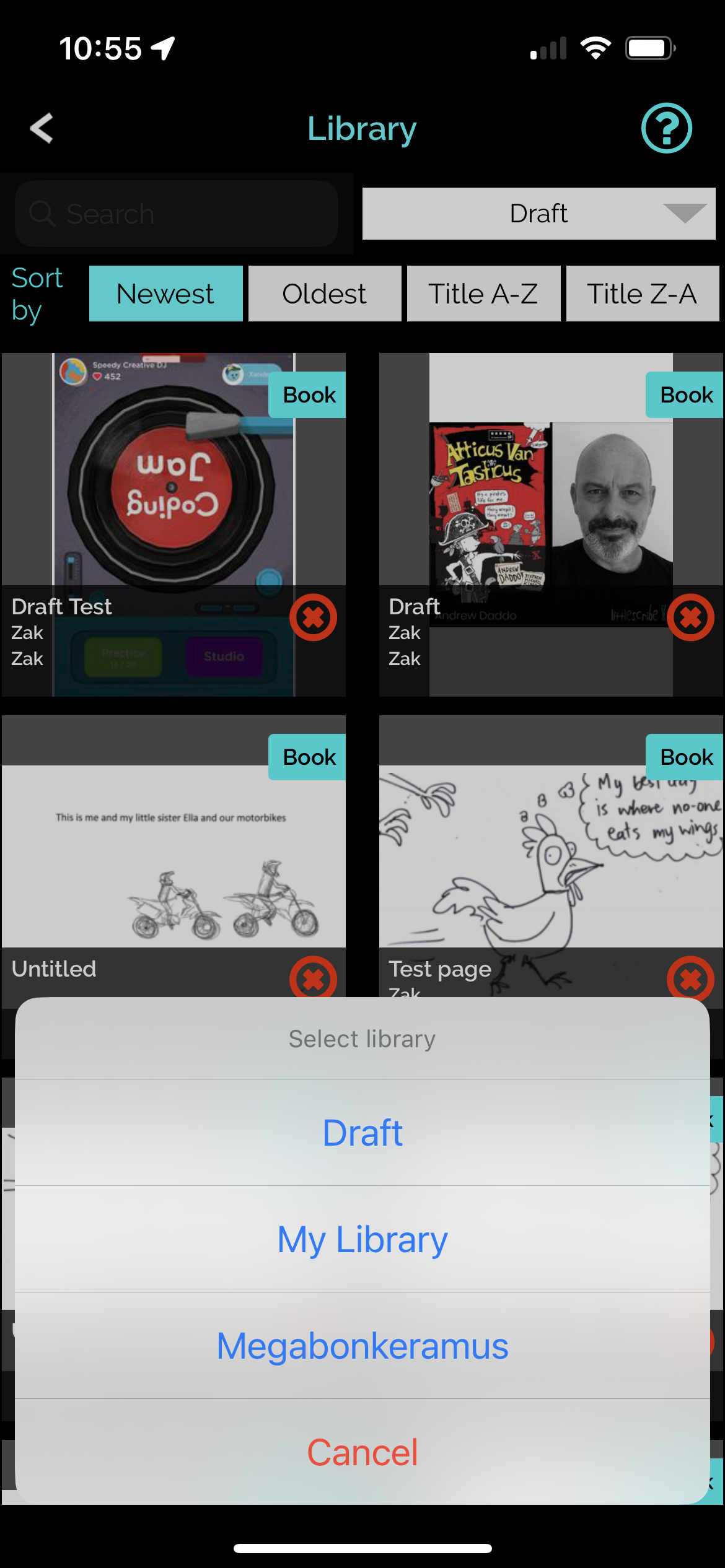 Adding to library

When you have completed your draft project you can add it to your library. Give your project a title and then click 'Add to Library'.
NOTE: you need to preview your book and then click Next before you can add to library.
Ordering your Littlescribe Book
Once you have added your project to your library you can order a printed version. Add it to your cart and complete checkout and we'll then send a printed copy of your project for you to show others.