How do I access my Co-author Program resources?
Open Co-author programs
First, login to the platform using your details and click the tab that says 'My Co-Author Programs'.

Once you are on this page you will now see all of your co-author programs available to you.
The program you have purchased will be available to you on this page at the start of the list. You can still preview our other programs if you are looking for your next project.
NOTE: If you cannot access a program that you should have access to give us a call or submit a ticket and we can help you out.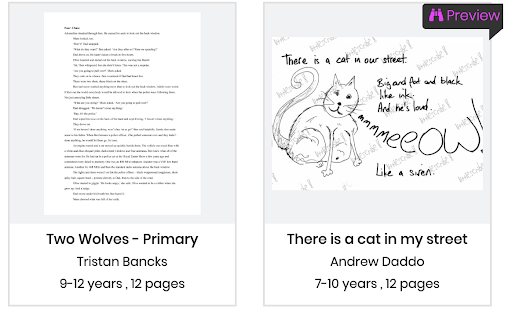 Select Individual Program
Click the program you have purchased and you will be able to view all of the program resources including comprehensive lesson plans, author videos, story starters and bonus writing activities available to you!

Related Articles

Updating a student's password

If you only need to temporarily access a student's account then you can use the Master Password functionality. Changing student passwordTo top As a teacher, you are able to change the password for any student in your classroom. Using the desktop ...

How do I connect a parent?

When a child account is created as part of the classroom import they are not connected to a parent account. While this is the case you (the teacher) are responsible for ensuring the child is using Littlescribe appropriately. To ensure responsibility ...

How do I get started as a teacher?

Go to www.littlescribe.com and click Sign up. Then select Teacher and complete your details. You can then create your first classroom and start adding children.

How do I add children to a classroom?

Select a classroom Select (or create) the classroom that you want to add children from your dashboard. Add students Add children manually or import a list by clicking the action buttons. Add children manually You can add students manually in your ...

How do I create my classroom?

Creating a classroom Go to the 'My Classroom' Page and click the drop-down list that says 'Create or select a classroom'. From here select 'create a new classroom' and fill out all of the details. Adding Students to Your New ClassroomTo top To add ...