How do I connect a parent?
When a child account is created as part of the classroom import they are not connected to a parent account. While this is the case you (the teacher) are responsible for ensuring the child is using Littlescribe appropriately.
To ensure responsibility is passed to a Parent the child's account must be claimed by the appropriate Parent. An account that has been claimed will be identified in the classroom list by having a cyan handshake icon.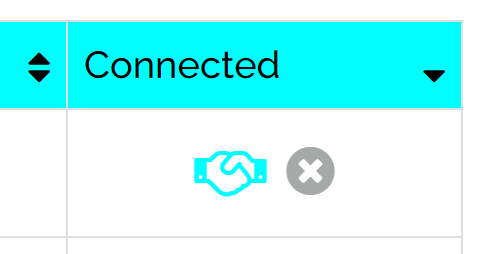 Print take home letters for any unclaimed accounts (grey handshake) by selecting the checkbox and clicking 'create take home letters'. This will produce a PDF file that can be printed and sent home. Information for parents about creating an account is included on the letter.